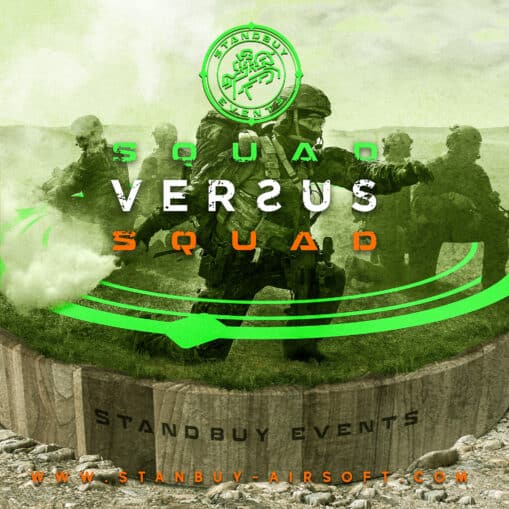 Squad vs Squad Ticket 25.03.2023
€39.90
Ticket includes:
Day Ticket
1x Meal
1x Drink
Medic band
Player Medal (will be used as prop)
By ordering a day ticket, you confirm that you agree to our terms and conditions for participation.
To participate in the event, electronic pre-registration and payment is mandatory. Registration on site is not possible.
Description
"Participate in the Squad vs Squad event and purchase a limited-edition event patch, only available to attendees. Compete to conquer map points and show off your team pride with this unique collectible piece."
Subscribe to our Newsletter